Best Air Filter Temperature control velocity electric commercial hand dryer for sanitarywares


Top Quality wall mounted stainless steel automatic hand dryer, high speed air velocity with much less noise, air outlet be fixed firmly than previous TH-2800 hand dryer, co fast hand dryer build in air filter, Temperature control system make high powered hand dryers direct more commercial or project use

Supreme Stainless Steel Hand Dryer
With Air filter and Temperature controller

Model number: TH-3600
Material: Stainless Steel 304
Power Supply: AC110~240V 50/60Hz
Rated Power: 1450w
Heating Power: 850w
Motor: Brush motor
Motor Speed: 22000 RPM
Air temperature: 40ºC-50ºC
Air Speed: 85~100m/s
Waterproof: IPX1
Drying time: 10~12s
Noise level: 78db
Sensing distance: 10~15cm
Product size: 269x157x293mm
Packing size: 315x330x420mm
Carton: 2pcs per carton
Gross weight: 8.5kgs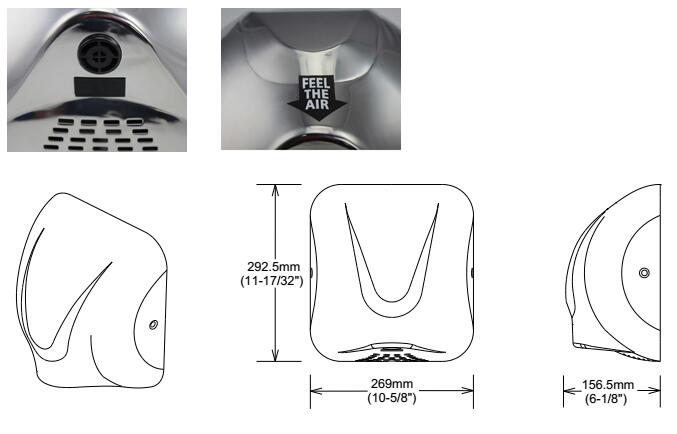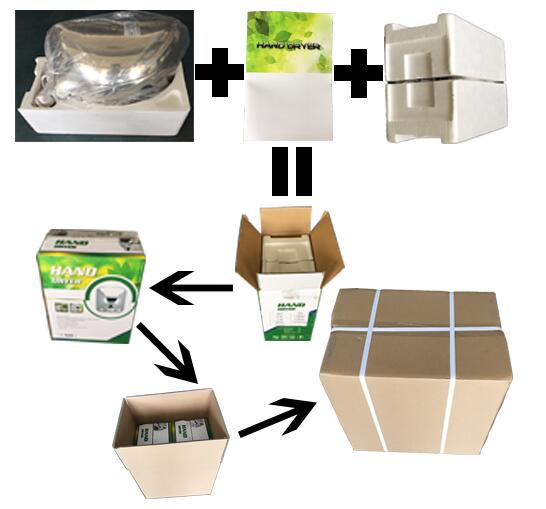 Product highlights
1.Stainless steel front cover at thickness 1.5mm.
2.Build in air filter in this hand dryer,
3.Heating controller optional at on/off or surrounding temperature
4.High speed air flow with lower noisy.
5.Air outlet be fixed firmly than previous TH-2800 hand dryer,
6.Use color box, color instruction manual and closed type plastic foam.